Amplify Your Streams… Vertigo Introduces Collaborative Artist Lounges.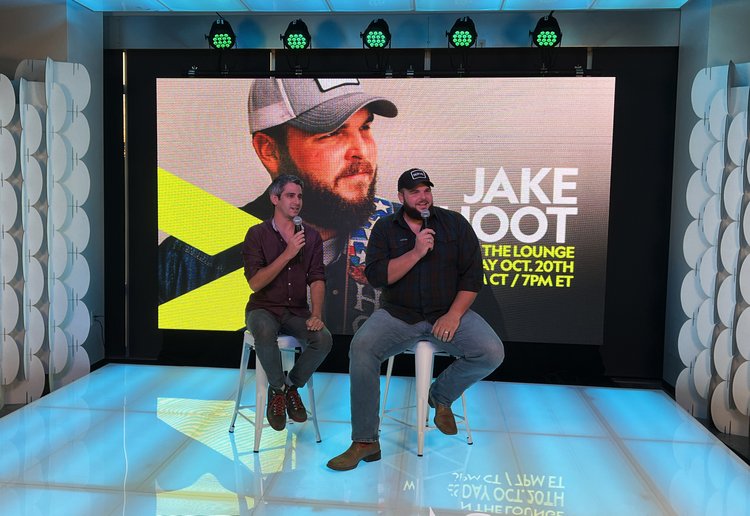 Spotify is the sh!t in the music streaming game right now. Artist labels and management gauge their success off of their Streaming numbers. No doubt that Spotify and Apple Music are great places to listen to music. But they're not-so-great when it comes to connecting and communicating with other fans who may be listening and loving the same artist's music. App/Services like Vertigo Music are addressing the communication and fan engagement void.
Here at Digital Urban Intelligence, the team is always looking for tools and services to help us enhance our Music Marketing Tech Stack.  Today we want to let you guys know about a  music marketing tool/service called Vertigo.
Vertigo allows artists, labels, or managers to build artist-focused communities on top of streaming platforms like Spotify and Apple Music. Vertigo's Artist Lounges simply amass fans around the artists they love, enabling artists to directly connect with their followers while also allowing them to connect with like-minded fans. 
The idea sounds simple enough, though it's blatantly missing in the top music streaming app landscape. Twitter, Instagram, Tiktok, Snapchat, and other social platforms offer plenty of pathways that artists can use their platforms to gain exposure. But once a fan clicks that button, link, or Ad and lands on your streaming service profile they are alone on their own. They can't continue the conversation that brought them to the artist's profile or song. They are at the party by themselves. Vertigo allows artists, labels, or managers to create a group streaming party, beyond just listening.
Through Vertigo Music, artists can use live events such as concerts, premieres, or behind-the-scenes sneak peeks to boost their engagement, fan base, and streaming numbers across the internet, even including access to the Nashville-based Vertigo Lounge for intimate interviews, live performances, and other key events.
Here are the Vertigo App highlights. 
LIVE VIDEO & STREAMING, TOGETHER
Artists can invite fans to watch live videos and stream music in-sync with each other.  Shot in Vertigo's purpose-built Vertigo Lounge in Nashville, artists can host a listening party in support of new music with fans all over the world. Artists can chat live, shout out listeners, and showcase their personalities.
AMPLIFY THE MOMENT
Your live broadcast is watched by fans in your Artist Lounge on the Vertigo app. When the music plays, everyone hears it in-sync – whether they're on Spotify Premium or Apple Music.
AMPLIFY YOUR STREAMS
Every listener counts as one stream. So, if your Lounge has 1,000 listeners during a broadcast, you'd drive 1,000 streams per song played. For a 10-track album, that's 10,000 streams.
THE LOUNGE
All broadcasts are professionally recorded and edited with music stitched in from streaming services. This means that when the content is replayed and watched later in an Artist Lounge, each view of the re-broadcasted content still counts as one stream per song per viewer.
When it comes to the Vertigo App/Service,  Overall we are not sure that it's a service that low-level startup indie artists will find any intrinsic value in. There are few flaws or should we say drawbacks that don't allow us to invest any in-depth effort into integrating the  Vertigo App/Service into any of our client's music marketing campaign rollout plans.  
Drawback #1 It's an App that You have to download on your phone.  At Digital Urban intelligence you often hear the phrase "The World Doesn't Need Another App." This means that they should have an entry-level option to experience the service in their browser on their phone or desktop. A fan should not be forced to download an app to experience your Service.  Great examples of this are YouTube, SoundCloud, Bandcamp, Audiomack to name a few. 
Drawback #2 Their  Vertigo Artist Lounge Is located in Nashville. Most independent artists don't have the budget to travel to Nashville if they are not located in a neighboring state within driving distance. 
If anyone from the business development department at Vertigo, We would suggest to you that you build Vertigo Studios in all the major cities like New York, Los Angeles, Atlanta, Miami, etc… You will 10x the Vertigo usage and awareness.
Basically, we see Vertigo being useful for mid-level and major artists.
But, If you are a forward-thinking artist, label, or manager looking for another tool to add gas to the fire of your record rollout, Vertigo Music Click Here To Get More Info