Twitter Beef: Chief Keef Threatens Katy Perry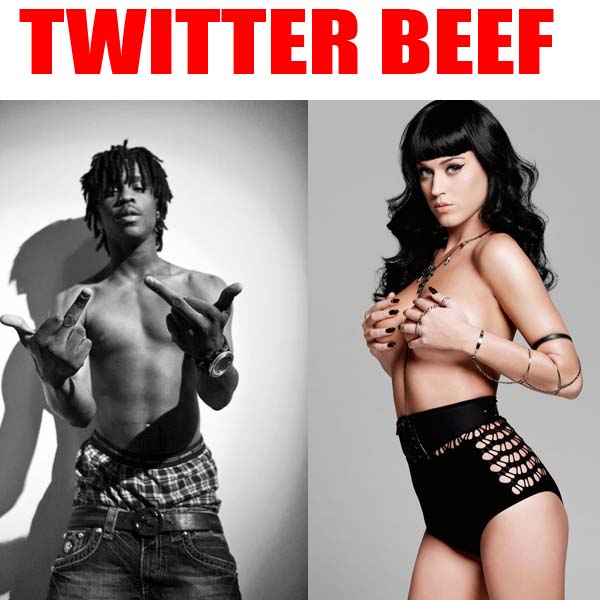 Here we go again,… Mr. Keith Cozar better known as Chief Keef is making news once again, this time with a quick sharp twitter rant against Pop Princes Katy Perry.
It all started when Miss Perry posted a tweet commenting on Chief Keefs latest release "Hate Being Sober," Mr. Keef took it personal and responded through his Twitter account with some crazyness directed at Miss Katy Perry.
Katy responded back trying to squash the beef. No word on if Chief Keep accepted her apology.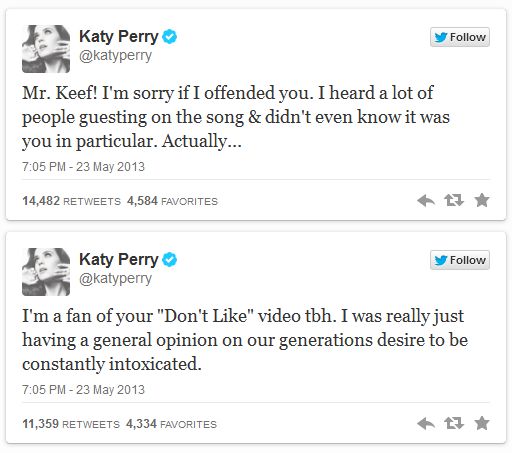 As a company that understands the Power and Impact of Social media…
"That's The Type Of Sh#!T We Don't Like!"
Digital Age Artist need to realize that if you going to keep it gangsta, then follow the gangsta code; "gangstas move in silence." Don't put your dirt on the streets broadcasting it through social media for the world to be a witness. And I do literally mean a witness if you do catch a case resulting from an online beef.
A social media beef for a high profile individual is an invitation to Have some "Alphabet Boys"… CIA, FBI, DEA, APD knocking at your door with charges of bullying and terrorist threats.
Social media can be good or bad depending on who's using it.
Chief Keef: Media Service Suggestions
Media Training
Social Media Policy
Social Media/Crisis Management
Re-Branding Campaign