Club Unity Returns to LA underground Hip Hop Scene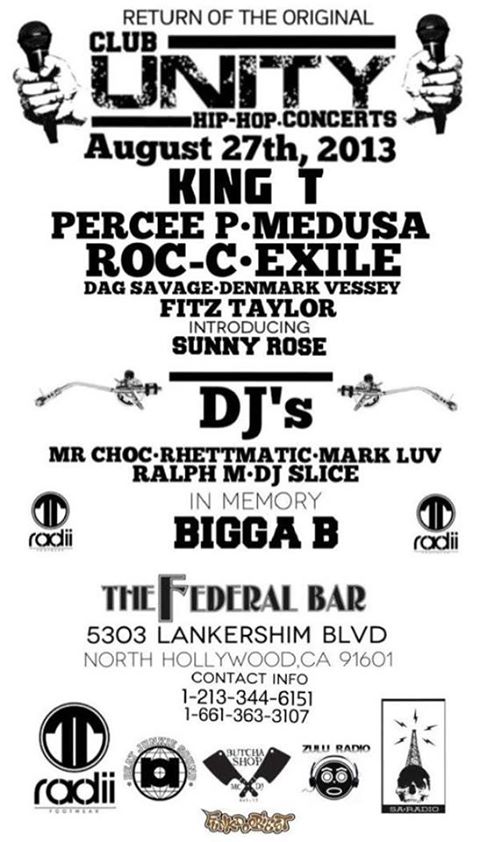 The return of the paramount hip-hip club 'Unity the Next Chapter' is set for August 27 at the Federal Bar gastro pub in Studio City. The renowned Mr. Choc, DJ Rhettmatic, Mark Luv, Ralph M and DJ Slice are just a few to bless the turntables while C, Percee P, Medusa, Roc-C, Exile, Dag Savage-Demark Vessey, Fitz Taylor and Sunny Rose will all grace the stage.
WHO:Orlando & Bigga B(R.I.P) + King T
WHAT: Unity the Next Chapter – hip hop concert series.
WHEN: Tuesday, August 27, 2013 at 9:00 PM – 2:00 AM
WHERE:The Federal Bar 5303 Lankershim Blvd Los Angeles, CA 91601
HOW:$10 online in advance. $20 at the Door.