Flaunt Magazine X The Wow X Art Basel Live Performance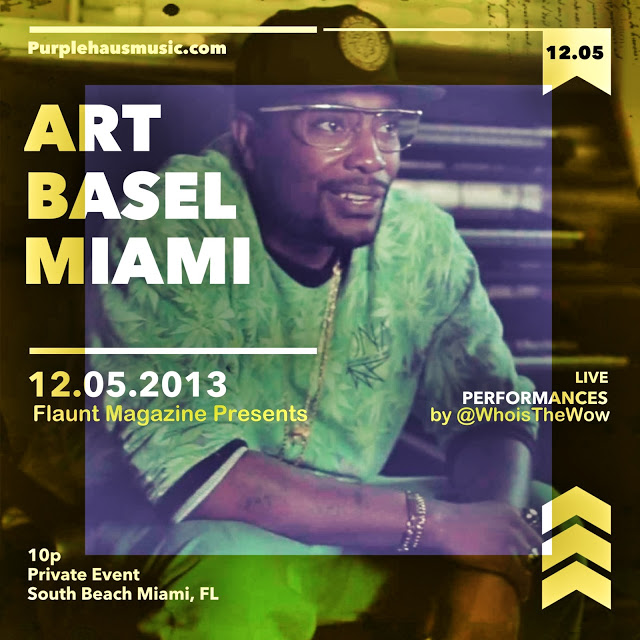 Our friend KO The Legend will be performing as part of the Wow in Miami in front the worlds art elite during the famed Art Basel gathering. The Wow is comprised of rapper KO the Legend and producer Balthazar Getty. The Wow setup is the traditional MC + DJ/Producer, however the result is far from typical. The Los Angeles-based collective crafts slick worldplay hugged by production that runs the gamut of sounds and styles, undoubtedly due to Getty/KO's sonic upbringings.
Unfortunately this is a private invite only event. But we are proud of our homeboy KO and wanted to highlight his hustle. So we just had to let y'all know he's doing big thangs.
We know you probably can't make it out to South Beach. But you you can download some dope music here:Free Download
WHO: FLAUNT MAGAZINE + THE WOW.
wHAT: ART BASEL PARTY
WHEN: DEC 5TH 2013
WHERE: PRIVATE PARTY LOCATION
HOW: INVITE ONLY. YOU GOTTA KNOW SOMEBODY THAT KNOWS SOMEBODY.