Neil Young Launches PonoMusic Kickstarter Campiagn At SXSW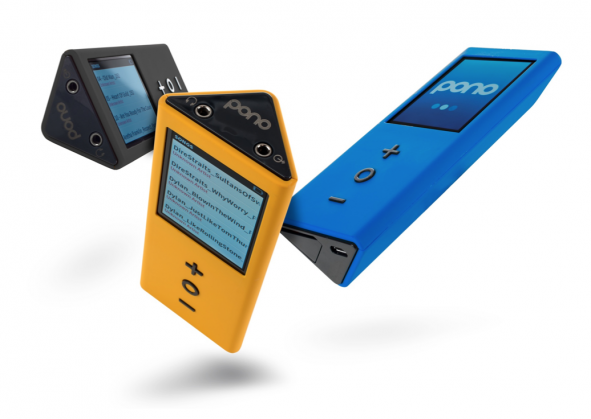 Neil Young announced  his $400 PonoPlayer portable audio player and the proprietary music download store that goes with it at this years 2014 SXSW.  He will fund the project through a Kickstarter campaign  that began on March 15, according to a press release making the rounds. (looks like the project got funded in one day) The device will play PonoMusic files, with audio elements designed by Ayre Acoustics, after a deal to do the same with Meridian apparently fell through.
In some cases, these PonoMusic files have reportedly been remastered for this new format. It's not clear how much each song download will cost, but it could be more than Amazon and iTunes charge, due to the extra work involved with creating these new downloadable audio files. The player will not support streaming music.
"The PonoPlayer has 128GB of memory and can store 1000 to 2000 high-resolution digital-music album." MORE DETAILS HERE.